Address: Ulica Matije Gupca 2, Croatia, HR043 - Krapinsko-zagorska županija 
Phone: 049 289 164
Email: This email address is being protected from spambots. You need JavaScript enabled to view it.
Website: http://os-mgupca-gornjastubica.skole.hr/
Contact Person: Ines Krušelj-Vidas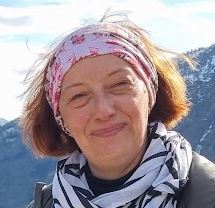 Elementary school Matije Gupca Gornja Stubica is a public elementary school attended by students aged 7-14. It is located in Gornja Stubica, a rural municipality 50 km away from Zagreb.
The ​​Gornja Stubica municipality has an area of ​​50 km 2 , a population of 5284 inhabitants and is divided in 20 settlements. The school enrolment area is wide and dispersed.
The school institution is settled in the main school building for students from grades 1-8 and four satellite schools buildings in smaller and dispersed villages: Dubovec, Dobri Zdenci, Hum Stubički and Sveti Matej, attended by students from grades 1-4. Due to the small number of students in satellite schools, pupils are taught in combined classes. The school also has a pre-school program. There are 44 teachers working in the school and the 2019/20 school year. 359 students were enrolled. For the rural area in which the school operates, it is extremely important to strengthen the belief in the local community that opportunities for quality development of children and young people are present in their place, and not just in big cities.
The mission of this institution is to develop all the potentials and competences of students important for active inclusion in the labour market and for lifelong learning. In order to achieve this task, it is essential that teachers' working at school have the opportunity to improve and share their professional experience with their peers, to compare different European education systems and to follow educational trends. As the focus of European and numerous other national education policies is STEAM area, this school wants to prepare its teachers to work with students in this segment. .
Aware of the fact that in Croatia there are only private initiatives that have initiated the education of Croatian teachers in programming and coding, and this does not cover all STEAM areas, teachers of the ESMGGS have joined a project that offers teachers' education in all STEAM areas. It is important to say that in the ESMGGS there are certain experiences of individual teachers but no wider program focusing on STEAM area. Through a three- year project Engaging Students in the Creation of their Own STEAM Learning, OŠMGGS teachers, in collaboration with partners from 5 European countries, will share experiences, best practices, and thus improve work in the STEAM area at their school. The residents of Gornja Stubica and the students will thus recognize this institution as a modern school that follows educational trends, develops a European dimension in working with students and considers it a desirable place for learning and work.